Podcast: Play in new window | Download (Duration: 12:07 — 16.7MB)
Subscribe: Apple Podcasts | Google Podcasts | Android | Email | RSS
Inside Out:  Managing Family Conflict During the Holidays 
Ways to prepare

What we can do, and what to avoid

Who can offer you comfort?
Do upcoming holiday gatherings already have your stomach in knots? A veteran counselor with Focus on the Family suggests thinking ahead of time about how both historic family dynamics and differing personal opinions will play into how the day unfolds.       
 "I think it's also constructive to look at what is our attitude towards the person or the people that we're going to be spending time with?" says Glenn Lutjens, a licensed family therapist with 28 years of experience. "Are there things that we can appreciate about them? And if I'm appreciative of someone, I'm probably going to be more understanding of them. I'm probably going to accept maybe a little bit of their quirks."  
 Lutjens points out that it's really okay for people to disagree, in a respectful way.  "I think probably one of the best sentences in the English language is this: 'You and I see this differently.' What is there to say after that? The person has their opinion, you have yours."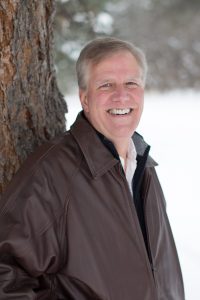 If you are anxious, Lutjens encourages you with the truth that God accompanies you. "I would say probably the most important thing is to realize God is going to be with you. You're not there on your own. The Spirit of God—if you've received God's free gift of salvation through faith in Christ—He's going to be with you. And realize that that presence is going to be important."  
 Learn more about Glenn Lutjens and Focus here.