Podcast: Play in new window | Download (Duration: 26:28 — 36.4MB)
Subscribe: Apple Podcasts | Android | Email | Google Podcasts | RSS
How do you keep your eyes on Jesus when the whole world seems to be changing right before your eyes? On this episode of Terese Talk, Biblical Counselor and Healing Journey author Cyndy Sherwood shares some good advice for finding peace in the middle of life's storms. Find out more about her ministry here.

Sometimes you just have to get away! My husband and I were able to take a road trip to Ohio and Kentucky. Along the way we enjoyed some outdoor sightseeing, some great meals, and a morning at the Creation Museum. *Complimentary media passes were provided for my visit, with no promise of on-air or online mention.* The Creation Museum is a 45-minute drive from the Ark Encounter. Children 10 and under are free at the Ark through 2020.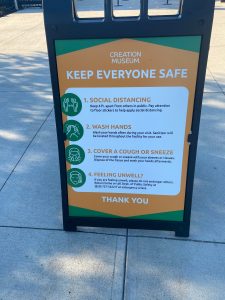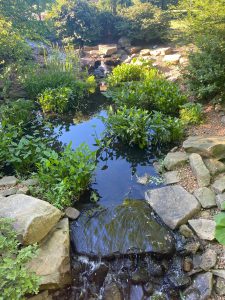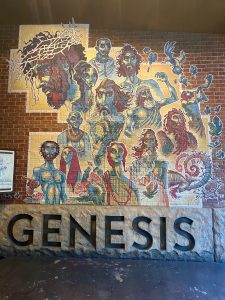 Tip from Terese: If you decide to visit, take your time. We walked slowly through the gardens outside before going into the museum. There is also a kids playground and petting zoo to take your time at. You really do have time to linger and read at each section. There was a great exhibit on the Bible's history and authority. It was faith-affirming. The entire museum is beautifully crafted and well done.
If you enjoy this podcast, consider supporting the ministry of Family Life at www.fln.org/giving. If you have feedback on this podcast, please email me at teresemain@fln.org.
Terese Main is a wife, mom and social media addict. Above all, she loves Jesus. She co-hosts Family Life Mornings, which can be heard on radio stations across New York and Pennsylvania, and at www.fln.org. She is a native of the Finger Lakes Region and a graduate of Ithaca College. It's her heart's desire to encourage others to live their lives fully in God's blessing.