Podcast: Play in new window | Download (Duration: 10:17 — 14.1MB)
Subscribe: Apple Podcasts | Google Podcasts | Android | Email | RSS
"Capital Connection" on Family Life
Christian watchdogs Jason McGuire and Michael Geer discuss the latest issues in the news from Albany and Harrisburg, but first our weekly roundtable guests "weigh in" on the latest developments from the war in Israel.
On this week's edition of "Capital Connection":
The "Reach" of Free "Speech" when it comes to the Hamas war against Israel

A March for Life recap

New York's Gas Ban goes to court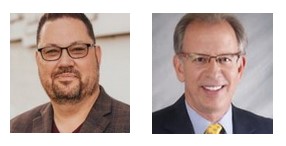 "Capital Connection" is on the radio each Friday during the Family Life Noon Report. You also can catch these conversations online — and share them with others. All of our Family Life News Podcasts are available to listen, download, subscribe to your phone/device/e-mail.