Podcast: Play in new window | Download (Duration: 12:13 — 16.8MB)
Subscribe: Google Podcasts | Android | Email | RSS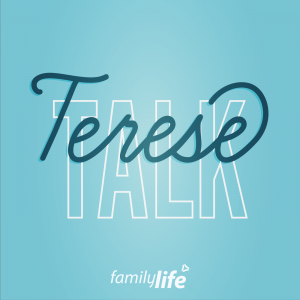 Have you noticed you're not interested in the things you used to be? We've had a lot of change over the past year. And for the most part, we've gone with the flow. Except, when we don't. You may have noticed you don't care about things you used too–like taking a shower. Have you wondered if you're depressed? Did you know that not every bought of depression requires professional help—sometimes the feelings just come and go. Listen as Terese talks to Family Life Biblical Counselor Barb Short to help us discern—and to give advice on how to keep yourself mentally healthy.
If you would like to speak to one of our counselors, call 800-927-9083. This isn't the first time we've talked about mental health on this podcast. In Episode 12, I gave some tips on getting through the winter blues. And in Episode 6, Healing Journey Founder, Cyndy Sherwood gave some great advice on finding peace in the middle of life's storms.
Look for the latest episode of Terese Talk every Tuesday morning!
If you enjoy this podcast, consider supporting the ministry of Family Life at www.familylife.org. If you have feedback on this podcast, please email me at teresemain@familylife.org.
Terese Main is a wife, mom and social media addict. Above all, she loves Jesus. She co-hosts Family Life Mornings, which can be heard on radio stations across New York and Pennsylvania, and at www.familylife.org. She is a native of the Finger Lakes Region and a graduate of Ithaca College. It's her heart's desire to encourage others to live their lives fully in God's blessing.