Podcast: Play in new window | Download (Duration: 14:17 — 19.6MB)
Subscribe: Apple Podcasts | Google Podcasts | Android | Email | RSS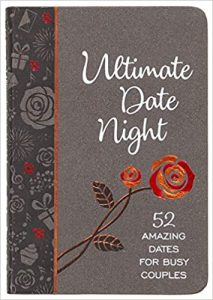 When was the last time you dated your spouse? I know. Pandemic. TBH we probably weren't great at dating before COVID. Thanks to time, budget and distraction. But connecting with your husband is super important. So we've got help. And it's called Jay and Laura Laffoon. You may have seen them online, or at one of their Ultimate Date Night events. Now they have a book of 52 Amazing Dates for Busy Couples.
If you enjoy this podcast, consider supporting the ministry of Family Life at www.familylife.org. If you have feedback on this podcast, please email me at teresemain@familylife.org.
Terese Main is a wife, mom and social media addict. Above all, she loves Jesus. She co-hosts Family Life Mornings, which can be heard on radio stations across New York and Pennsylvania, and at www.familylife.org. She is a native of the Finger Lakes Region and a graduate of Ithaca College. It's her heart's desire to encourage others to live their lives fully in God's blessing.