Podcast: Play in new window | Download (Duration: 6:47 — 9.3MB)
Subscribe: Google Podcasts | Android | Email | RSS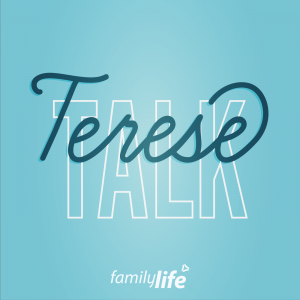 This is a beautiful time of year. There is so much that is new and fresh, that it can't help but remind you of how God renews us day by day. One of my favorite things to do in the spring and summer is garden. I've learned a thing or two over the years. I've also had a lot of time to think while digging in the dirt. It's a great place to clear your mind and pray. Let's till up some of the spiritual lessons I've gained in God's Garden.
Look for the latest episode of Terese Talk every Tuesday morning!
If you enjoy this podcast, consider supporting the ministry of Family Life at www.familylife.org/giving. If you have feedback on this podcast, please email me at teresemain@fln.org.
Terese Main is a wife, mom and social media addict. Above all, she loves Jesus. She co-hosts Family Life Mornings, which can be heard on radio stations across New York and Pennsylvania, and at www.familylife.org. She is a native of the Finger Lakes Region and a graduate of Ithaca College. It's her heart's desire to encourage others to live their lives fully in God's blessing.