Podcast: Play in new window | Download (Duration: 17:03 — 23.4MB)
Subscribe: Apple Podcasts | Google Podcasts | Android | Email | RSS
Thanksgiving and Christmas—just ahead on the calendar—are happy times for many of us, but difficult times for those who grieve empty arms or an unwelcome diagnosis, or the death of a parent, a spouse, a child, a dream, or a job.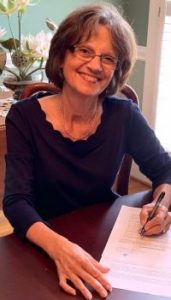 "One of the most important things to do when you are navigating a loss–and there are several kinds of losses, it's not just the death of a loved one–is to acknowledge that these holidays will be different," says teacher, widow, and author Marilyn Nutter. 
Nutter and co-author April White have just released the book Destination Hope: A Travel Companion When Life Falls Apart. 
If it's someone we love who is grieving this Thanksgiving and Christmas, White says the best way to know how to help is to ask.  
"Just point-blank ask them, 'You know, I recognize this is going to be a difficult season for you, but I want to know: what can I do? What's going to be the most beneficial to you?' And let that person answer for themselves," she says.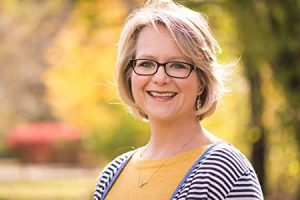 White also recommends offering specific, practical help to relieve some of your friend's burden, like offering to wrap or mail gifts, or pick up items at the grocery store.  
"Now they are grieving, and they have the extra burden of all these other tasks," she reminds us. "And sometimes, with having to make so many decisions now, you almost have 'decision paralysis,' like 'I can't even make a basic decision because I'm so overwhelmed.'" 
The hope of the book's title—the encouragement the authors want to share– is that even when what we've lost threatens to topple our world, God remains constant.
"When we talk about hope we're talking about hope in the person of who God is," Nutter says. "And His character doesn't change, and He keeps His promises. And one of His promises is He will give us grace for every moment." 
Learn more about Marilyn Nutter here. 
Learn more about April White here.