Podcast: Play in new window | Download (Duration: 6:36 — 9.1MB)
Subscribe: Apple Podcasts | Google Podcasts | Android | Email | RSS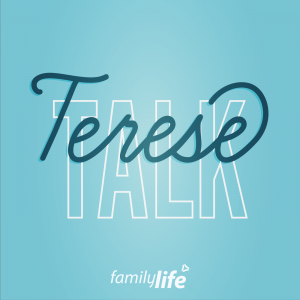 Love is in the air. You've probably seen in at every store you've been in over the past month. But God doesn't look at love like we do. While it can be sweet, there is no chocolate, or flowers. God's love is more about how we treat one another. Let's dig into how we all should love one another, through one of the most famous verses in the Bible.
Love is patient, love is kind. It does not envy, it does not boast, it is not proud. It does not dishonor others, it is not self-seeking, it is not easily angered, it keeps no record of wrongs. 1 Corinthians 13:4-5
Terese Main is a wife, mom and social media addict. Above all, she loves Jesus. She co-hosts Family Life Mornings, which can be heard on radio stations across New York and Pennsylvania, and at www.familylife.org. She is a native of the Finger Lakes Region and a graduate of Ithaca College. It's her heart's desire to encourage others to live their lives fully in God's blessing.