Podcast: Play in new window | Download (Duration: 7:57 — 10.9MB)
Subscribe: Apple Podcasts | Google Podcasts | Android | Email | RSS
Staycation Destinations for Summer 2023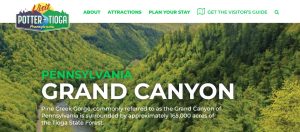 It's 47 miles long, carved 1,000 to 1,400 feet deep, and it's found in north central Pennsylvania.
The Pennsylvania Grand Canyon, also known as the Pine Creek Gorge, is our first tour stop for our 2023 "Staycation Destinations" on Family Life. Each Friday for the summer, we take you to a unique destination that is fairly close to home and relatively inexpensive. Greg Gillispie will map out these attractions and adventures in varied areas of Pennsylvania and New York.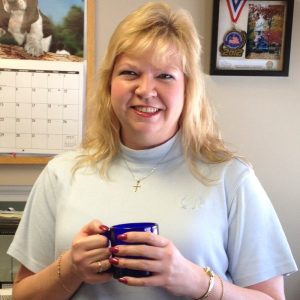 Colleen Hanson, who has four years experience at the executive director of Visit Potter-Tioga based in Wellsboro, guides us through the hiking and biking and kayaking in the region, the natural beauty, a summer mountain music concert series, and theater productions. The area is also famous as one of the best places on the continent — if not the whole planet! — for stargazing, as a "dark sky" park far from Earth-based light which distracts your view.
– – – – – – –
Side Trip suggestion:  New this summer, each of our "Staycation Destinations" podcast posts will also describe one additional tourist site in the Family Life listening area. It could be a quirky attraction, a new activity, or something else that locals and visitors may find curious and worth a stop.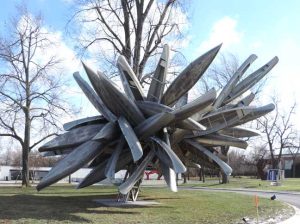 This week's Side Trip Suggestion: The 60 Canoes sculpture in Buffalo, New York. Artist Nancy Rubins piled 60 metal canoes with a few rowboats on a pole, calling her creation "Stainless Steel Aluminum Monochrome 1". She has made similar large sculptures elsewhere in the country. This one is located outside the AKG Art Museum (which reopened this month after a major two-year renovation and expansion project).