Podcast: Play in new window | Download (Duration: 14:25 — 19.8MB)
Subscribe: Apple Podcasts | Google Podcasts | Android | Email | RSS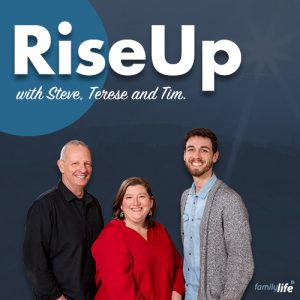 They are short, powerful messages about living life on Earth. Hear which Proverb Steve, Terese and Tim say is their favorite.
Then: Things are getting topsy-piggledy.
Rise Up is a morning radio show hosted by Steve, Terese & Tim, on Family Life, a network of stations across New York and Pennsylvania. Our podcast is a weekly conversation that will help you think and grow in your faith. If you haven't already, subscribe today, so you don't miss a single episode! Listen online and find out more about our show at familylife.org.