Podcast: Play in new window | Download (Duration: 14:53 — 20.4MB)
Subscribe: Apple Podcasts | Google Podcasts | Android | Email | RSS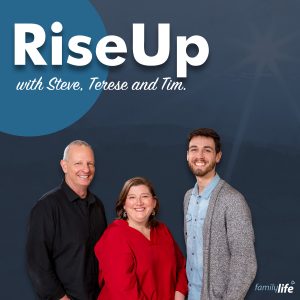 They can be scary, funny or even just weird. What do your dreams really mean? Steve, Terese and Tim reveal some of the deeper meaning behind their unconscious minds.
Then: a really exciting addition to the Rise Up family!
Rise Up is a morning radio show hosted by Steve, Terese & Tim, on Family Life, a network of stations across New York and Pennsylvania. Our podcast is a weekly conversation that will help you think and grow in your faith. If you haven't already, subscribe today, so you don't miss a single episode! Listen online and find out more about our show at familylife.org.