Podcast: Play in new window | Download (Duration: 4:56 — 6.8MB)
Subscribe: Apple Podcasts | Google Podcasts | Android | Email | RSS
A Cleveland Clinic pediatric psychologist cautions parents that too much time on social media and video games can harm children.
Dr. Michael Manos says teens can experience multiple harmful consequences if screentime overtakes their life
they often lose sleep, if they take their phones to their bedroom

they lose the ability to empathize with real people, because in-person interactions are more complex than online connections

creativity drops off, because video games are scripted and pre-programmed without real-life spontaneity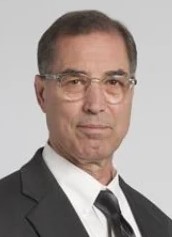 The staff psychologist at Cleveland Clinic's Center for Pediatric Behavioral Health says the implications apply to everyone of every age. He also quotes some challenging recommendations from national pediatricians' groups: Children under age 5 should have no more than one hour of screentime per day, and toddlers under age 3 should never have phones or tablets.
He also says adults' own interactions with devices matter, for themselves and as role models for their families. In this Family Life interview, Dr. Manos also offers his advice about what should happen with televisions in your family's sleeping areas.