Podcast: Play in new window | Download (Duration: 5:30 — 7.6MB)
Subscribe: Apple Podcasts | Google Podcasts | Android | Email | RSS
"The Impact Project"  sprang from a simple act of kindness: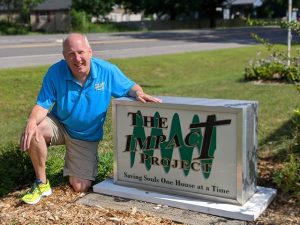 A group of church members banding together to assist a woman whose dilapidated home was in dire need of repair. The extensive work a band of volunteers completed in less than 48 hours proved to be a powerful witness to her neighborhood, and the genesis of "The Impact Project" which has since helped hundreds of people in need in Chenango County, New York and beyond.
On this edition of "Hometown Heroes", founder Jim Willard recounts those early days and the moving stories that have happened since then.