Podcast: Play in new window | Download (Duration: 12:39 — 17.4MB)
Subscribe: Apple Podcasts | Google Podcasts | Android | Email | RSS
People with cancer are already in a club nobody wants to be a member of. Add holidays to the mix and it gets even more complicated.  
"As far as the holiday season, because of the emotion, and the community and the family gatherings, it's a tough time to be dealing with a cancer diagnosis. But God likely, very likely, is at work," says author Deborah Barr, who interviewed people fighting cancer for her latest book, Strength for the Cancer Journey.  
How can we help our friends with cancer, especially this time of year?  
First of all, we can pray.  
"Prayer is the one thing that Christians can do that unbelievers can't do for someone with cancer," Barr says. "But, of course, support takes many forms beyond that. And this is just where we just become the Lord's extension to that person." 
Do offer to help, she recommends, but resist placing the burden on your friend to come up with the way to help.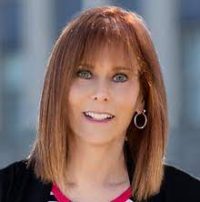 "Especially during the holiday season, a lot of people with cancer are reluctant to ask for help because they don't want to inconvenience us," she says.  
So it's on us to think about our friend's day-to-day life, and then offer to do something specific.    
"Sometimes it's just practical help. It's can I pick up a prescription for you? Or babysit so they can take a nap. Sometimes the best support is just listening, sincerely, with real interest." 
As we think of friends with cancer, it's good to keep in contact with those who are nearing the end of their treatments. Some handle chemo and radiation well enough but crash emotionally after it's all over.   
"It's because sometimes, when the treatments end, so does the support," Barr says. "The need for support doesn't go away when the treatments are finished. For many people, that may be when your support means the most." 
In other words, it's never too late to begin supporting a friend who's fighting cancer.

"I believe God can make us sensitive to that so we can step in when others are stepping away," Barr says. 
Hear our full conversation in this 13-minute podcast. 
Learn more about Deborah Barr. 
Read about her book Strength for the Cancer Journey.