Podcast: Play in new window | Download (Duration: 7:37 — 10.5MB)
Subscribe: Apple Podcasts | Google Podcasts | Android | Email | RSS
Marriage is a signpost pointing to God's unconditional love.

Marriage is so much more than compatible people with romantic feelings for each other, and we want children to know this. "Marriage is based on a promise. And it's based on a promise because it's trying to be a mirror to the love God has shown us in Jesus, which is covenantal love," he says. "It's promise-making love."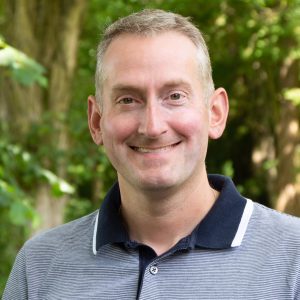 To help parents and caregivers teach this, pastor and author Sam Allberry has written the picture book God's Signpost: How Marriage Points Us to God's Love. The story revolves around siblings Ethan and Lila, who learn about marriage as they celebrate their grandparents' 50th anniversary. 
"What we want a child to know about God's love is that it is unconditional," Allberry says in our Family Life conversation. "God loves us because of what He's like. He doesn't love us because of what we're like. And so we can't perform our way into it, and we can't sin our way out of it. He loves us because it's His nature to love." 
Which is a good thing, Allberry assures us, as even solid marriages don't always point to God's love. "Ultimately, our faith is not on whether we get this right, but on whether God Himself is able to love us in this way," Allberry says. "And He so beautifully is."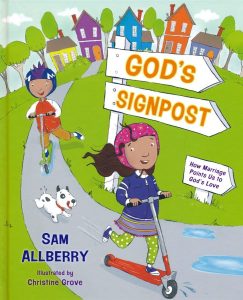 Learn about Sam Allberry's book God's Signpost: How Marriage Points Us to God's Love here.