Podcast: Play in new window | Download (Duration: 10:26 — 14.3MB)
Subscribe: Apple Podcasts | Google Podcasts | Android | Email | RSS
Budget Battle Brewing in Harrisburg.
and What Happens Now in Albany ?
Legislative budgets are being debated for Pennsylvania, as the New York State government is funded for the year. Still, lawmakers in both states continue to debate issues beyond dollars-and-cents matters. Some of the topics "making waves" here this week: Charter Schools & School Choice, Assisted Suicide, Abortion Expansion, Social Media Regulations
Our Capital Connection crew discusses governmental and social issues which impact Pennsylvania and New York.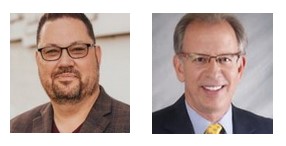 Information on upcoming events