Podcast: Play in new window | Download (Duration: 17:55 — 24.6MB)
Subscribe: Apple Podcasts | Google Podcasts | Android | Email | RSS
Rural Churches Face Post-Pandemic Challenges … with Resilience and an Encouraged Theology

Although resilient, small rural churches are contending with fallout from the pandemic.  "There were some differing opinions and strongly held, so I think that we need to reconnect and move beyond that," says author, pastor, and professor Glenn Daman. His 2018 book focusing on rural churches, The Forgotten Church, received Christianity Today's Award of Merit for The Church/Pastoral Leadership.
Daman points out that the pandemic also revealed the impact of media content and the internet on how people think–even within rural churches. The internet guides users to perspectives similar to what they've already sought out, so people often are not hearing opinions that challenge what they've been exposed to. "So, in some ways, the greatest threat to the distorting of truth is ourselves," he says.
How can church leaders respond to the changed cultural landscape after COVID? "I think we continually have to challenge people to think biblically," he says. "The politician is not the person we're to turn to for truth. We need to be turning to Scripture and to the foundation of what the Scripture teaches as we form our perspective on our world and on our culture."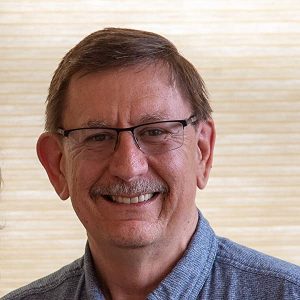 Daman assures us that there's reason for pastors and leaders to feel encouraged. "The biggest thing we need to remember in all this is God's the one who builds the church. He didn't say, 'You go out and build the Church.' He says, 'Upon this rock I will build my Church.' 'Some plant, some water, but I will build the Church.' God is still building His Church. And nothing can stop that," Daman says. "Our job is to be faithful. Preach His Word. Love the people. And if we do that, we're being effective regardless of what the outward results are. Because God is at work."
 Listen to our 18-minute conversation to hear about Glenn Daman's newest book, The Lighthouse.
For further insights and inspiration on these matters:
Learn more about Glenn Daman here. 

RuralMinistry.net

has reflections on congregational vitality, resources for training and equipping leadership from the membership, and practical encouragement from Glenn Daman and others on how to sustain faithful ministry in rural churches (and small churches in other locations too).