Podcast: Play in new window | Download (Duration: 8:47 — 12.1MB)
Subscribe: Apple Podcasts | Google Podcasts | Android | Email | RSS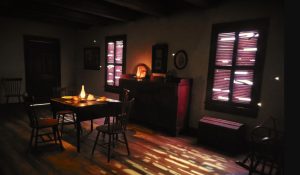 Staycation Destinations for Summer 2023
Untold hundreds of battles littered the nation when the American Civil War decimated this nation. Yet one which happened July 1-3, 1863, has become etched in U.S. history, in part because of of the two-minute, 272-word address President Abraham Lincoln would deliver to commemorate the war dead at Gettysburg, Pennsylvania.
A new tourist site opened there this spring (April 2023) to not only commemorate the battle, but life in that part of southern Pennsylvania.

The Gettysburg Beyond the Battle Museum certainly looks at that battle, the war, and the Gettysburg Address. Yet, the Adams County Historical Society developed its expanded museum with an expanded role — to tell the story of the local area before, during, and after the 1860s.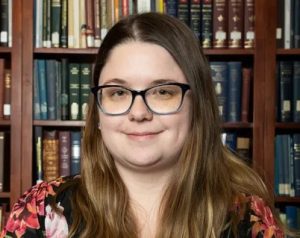 Michaela Shaffer, our guest for this week's Family Life "Staycation Destinations", offers insights into the museums artifacts, displays and interactive experiences at Beyond the Battle. Find out about Native American cultures who lived in the area. Hear how the museum as recreated for visitors a full sensory experience of what it was like to be trapped in your farmhouse when a major battle breaks out all around you. Shaffer also provides a few stories about another president — in retirement Dwight and Mamie Eisenhower returned to the Gettysburg area to buy a local farm, decades after his military career included training and service in the area. This museum features a number of areas where it is OK to touch and hold history, so it has something of interest to all ages.
Gettysburg is in the south-central section of Pennsylvania.
– – – –
This week's Side Trip Suggestion: 

What color is the light on top of a traffic signal?  There is one in the Family Life listening area which defies the most common response.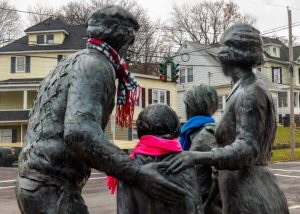 The Tippery Hill traffic signal in Syracuse, New York is the only one in the world which is described as upside-down. The statue of a family looking at the sight might describe it that way, but the 1920s'  residents of the mostly-Irish neighborhood were fine with the Irish green above what was seen as the British red. City leaders eventually gave in, but the state insisted the colors be put in the traditional order. However, each time it was "fixed", the traffic signal "somehow" stopped working. Once the green-on-top was allowed to stay, no further "troubles" were reported.
[New this summer, each of our "Staycation Destinations" podcast posts will also describe one additional tourist site in the Family Life listening area. It could be a quirky attraction, a new activity, or something else that you may discover is worth seeking out.]