Podcast: Play in new window | Download (Duration: 5:46 — 7.9MB)
Subscribe: Apple Podcasts | Google Podcasts | Android | Email | RSS
Family Life's "Staycation Destinations"

A western Pennsylvania golf course has been open for 110 years, but in all that time, it hasn't brought in a dime in green fees. The founder of Buhl Park in the Sharon/Hermitage area thought that the sport of golf taught so many life lessons, he wanted a place where the entire community could learn, play, and become better citizens. This is the only free nine-hole golf course in the nation.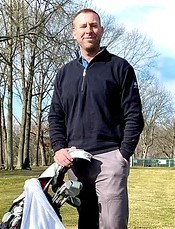 The park's executive director Tom Roskos gives us a tour through the genesis of Frank Buhl's dream, how many golfers arrive to shoot a round, and the other recreational and nature opportunities at Buhl Park.
– – – –
"Staycation Destinations" is our weekly summer series, broadcast each Friday at noon on the radio and online, then posted to our News Podcasts page. Each offers a radio tour of a unique site in Pennsylvania or New York, close to home, relatively inexpensive, and good for a potential day trip or longer visit.
Each weekend, we also give you a "Sidetrip Suggestion" another place in our two states which stands out in a unique, quirky, or enlivening way.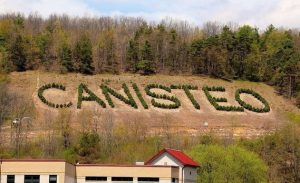 "The largest living sign" in the world is in New York State's Southern Tier. That is what Robert Ripley (of "Believe It or Not!" fame) called the arrangement of 260 Scotch Pine trees on a hillside behind the Canisteo-Greenwood School at Canisteo, NY. The name of the community first was spelled out in this way by students and their teachers as a school project in 1933.