Podcast: Play in new window | Download (Duration: 11:37 — 16.0MB)
Subscribe: Apple Podcasts | Google Podcasts | Android | Email | RSS
Inside Out: The Search for a Church that Feels Like Home
We're called to be part of a church, but looking for one is difficult. Writer and speaker Michelle Morin talks about why it's hard, what to keep in mind, and why it matters that we're part of one. 
Searching for a congregation is difficult for many people. "I think it's hard because it takes us out of our comfort zone," says writer and speaker Michele Morin. "Something has happened to jostle us and make us take the risk of moving somewhere else where we don't know the routine, we don't know how things are done. We want to get our needs met, we want fulfilling worship, we want all these things, and we need to look to God for those things rather than expecting a quote-unquote perfect church to swoop in and make us happy," she says.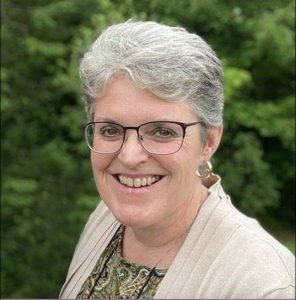 She feels she has learned from her own church search decades ago. "One thing that I wished we had done is just dialed back the perfect-ometer a little bit. We were looking for the perfect church," she says.  
For those on that search, she suggests making a short list of non-negotiables before you start visiting. "And then make peace with the fact that you're going into an imperfect situation," she says. "The truth is that all we have available to attend worship and sit in pews is imperfect, sinful people. And we're part of that problem ourselves."  But it's that sandpaper of our imperfection that helps reshape us.  And those already at home in a congregation have the chance to make the experience better for those who visit.     "I don't think we have to be at our own dining room table to exercise hospitality. There's a pew hospitality that we need to be aware of as believers and to just be the welcome. "Church is like practice for someday when we're with the Lord and all of our longings are fulfilled. Well, that's certainly not going to happen on this planet, and so we experience a tiny little taste of that in our home church, and I want to be that welcoming person," Morin says.  
No church is perfect. But we're called to it, and being part of one gives us a chance to love others the way God loves us.  
Learn more about Michele Morin here and here.