Podcast: Play in new window | Download (Duration: 5:15 — 7.2MB)
Subscribe: Apple Podcasts | Google Podcasts | Android | Email | RSS
Blue collar workers are putting their God-given talents to work, in God-inspired service.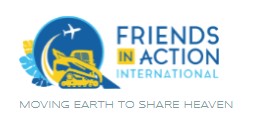 Friends in Action International makes that kind of life-changing activity happen in many places. Executive Director Matt Durkee gives Family Life insights into how Friends in Action makes construction work happen in places where infrastructure needs are significant. This, he says, brings stability to places which have been unstable. Durkee also tells how FIA supports long-term global mission workers.
Friends in Action, a Pennsylvania-based global ministry, describes its front-line mission work as "moving earth to reveal heaven".