Podcast: Play in new window | Download (Duration: 8:15 — 11.3MB)
Subscribe: Apple Podcasts | Google Podcasts | Android | Email | RSS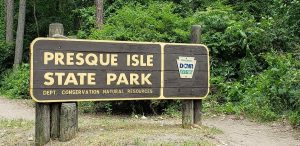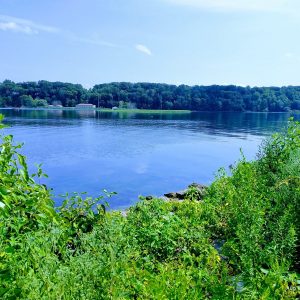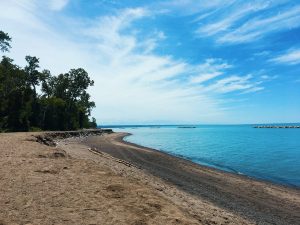 "Staycation Destinations" on Family Life
Presque Isle extends about five miles into Lake Erie, giving northwest Pennsylvanians — and visitors from a wide range of the region — a combination of lake front beaches, walking trails, natural settings and so much more. Visitors can enjoy picnicking, swimming, wildlife watching, and rentals of kayaks and paddleboards and boats.
Environmental Education Specialist Tom Laskos gives us a radio tour of Presque Isle State Park, which sees 4.2 million visitors a year.
The popular summer Pontoon Boat Tours continue until the week of Labor Day (Fridays and weekends, through September 10, 2023). Laskos also highlights upcoming autumn events, including a butterfly catch/tag/release event, and a cast-iron cooking challenge between three Pennsylvania state parks. (Cooks AND diners can sign up now.)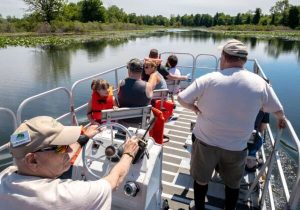 Presque Isle State Park is just west of Erie in Mill Creek Township, Pennsylvania. Admission for the day-use park and the pontoon tours are free. First-come, first-served sign-ups for those who are in line begin 15 minutes before each of the three rides through the lagoon.

– – – – – – –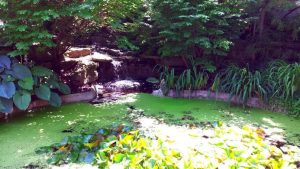 This weekend's Side Trip Suggestion:
A visit to a garden representative of Bible times doesn't necessarily take a flight to the Middle East's Holy Lands. You can walk through one — with a trip to Pittsburgh, Pennsylvania.
The Biblical Botanical Garden displays more than 100 tropical and temperate plants from Biblical times. The garden at the Rodef Shalom Temple displays the horticulture, agriculture and archeology of the ancient Bible lands. Cedars and olive trees are there, as are barley, figs, pomegranates, and dates. You can see a waterfall, a desert, and a natural representation of the River Jordan flowing from Lake Galilee to the Dead Sea.