Podcast: Play in new window | Download (Duration: 28:00 — 38.5MB)
Subscribe: Apple Podcasts | Google Podcasts | Android | Email | RSS
Parents can be tempted to make the children the family's highest priority. But giving our children the best of our time and attention is not actually what's best for them, according to Dr. Greg Smalley.  
Smalley is an author and speaker who serves as vice president of Marriage at Focus on the Family. He says that your children benefit when you make your marriage the priority.    
"When our marriage is healthy, everybody wins," Smalley says. 
Giving the marriage priority status means taking the time to stay up to date on your spouse's hopes and feelings.  "We have to continually be rediscovering our spouse," he says.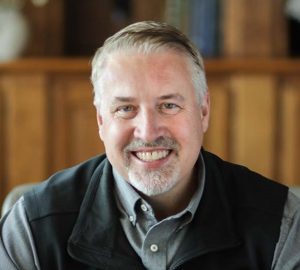 It also means making a habit of talking through the times you hurt each other along the way.   "We have to repair when we have arguments and when we have conflict and when we hurt each other," Smalley says. "We've got to be willing to repair." 
Everyone in a family benefits when spouses commit to the work of deepening their marriage.  "I think if couples are pursuing each other, keeping current and re-discovering each other and then repairing when those conflicts happen, man, those two things alone are going to take us so far as far as staying connected in our marriage," he says.