Podcast: Play in new window | Download (Duration: 10:32 — 14.5MB)
Subscribe: Apple Podcasts | Google Podcasts | Android | Email | RSS
Family Life's "Capital Connection"
This week marks the "season premiere" of Capital Connection, our Friday noon News Feature with a roundtable of experts on social, cultural and political issues which affect the people of Pennsylvania, New Work, and the entire nation.
Christian watchdogs Jason McGuire and Michael Geer are back from a well-deserved summer break and they "dig deep" on the issues that matter from the state capitals of Harrisburg and Albany.  Among the topics happening this week on "Capital Connection":
Migrant crisis

Marijuana Inc.

How Pro-Lifers can win again at the ballot box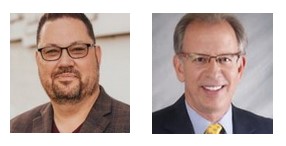 Jason McGuire leads New Yorkers for Constitutional Freedoms. Michael Geer heads the Pennsylvania Family Institute.
Previous roundtables with these two veteran commentators and other NY and PA opinion leaders are available from the Family Life News Podcasts page. Search for "Capital Connection".