Podcast: Play in new window | Download (Duration: 5:43 — 7.9MB)
Subscribe: Apple Podcasts | Google Podcasts | Android | Email | RSS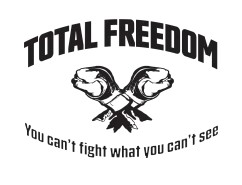 "Hometown Heroes" from Family Life
Helping people breaking the chains of addiction is the aim of a western New York ministry.    
The man running that ministry has seen both sides of the consequences of drug use.
One-time addict Christopher Knapp is now director of Total Freedom in Darien Center. Total Freedom offers a long-term, residential approach that seeks to treat the whole person, to break the addiction cycle and then keep them free of it – all with the framework of Biblical principles:
Yes, there are immediate results that begin in the short-term. Knapp though emphasizes that their long-term, residential approach to the problem gives those struggling something that may have proven elusive until they arrived: time.
Total Freedom describes its mission as "helping people overcome addictions and destructive lifestyles." Their emphasis is not to be a rehab program but a process toward a complete lifestyle change — under the guidance of the Holy Spirit.

More information, videos, and an application are available from their website.