Podcast: Play in new window | Download (Duration: 4:37 — 6.3MB)
Subscribe: Apple Podcasts | Google Podcasts | Android | Email | RSS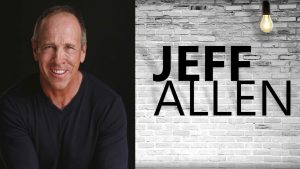 Comedian Jeff Allen has been on the stand-up comedy circuit — with great success — across four decades.
His struggles with addiction and his search for meaning found resolution, when a comedian friend asked about his faith. Allen went on a long process which eventually led to his conversion to Christianity. In an extended Family Life Interview — and in a new book he authored — Allen talks about how Jesus has brought peace and blessing to his life.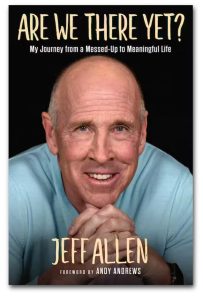 This is the 3rd of three segments of Mark Webster's extended conversation with the comedian credited whose clean, family-oriented routines often riff on the theme or the phrase  "Happy wife…Happy life."
Click this link for more of Jeff's comedy highlights.
Hear the full Family Life Interview with Jeff Allen:
From the News Podcasts page, you can listen, download, share or subscribe to any of your favorite Family Life features, podcasts, the Noon Report, and the 5 O'Clock Report.
.