Podcast: Play in new window | Download (Duration: 8:03 — 11.1MB)
Subscribe: Apple Podcasts | Google Podcasts | Android | Email | RSS
Good news!
America's 13- to 17-year-olds are, by and large, hopeful about the future.    …And there are ways the adults in their lives can help them hold onto their optimism.
"Despite the current social climate and current challenges, teens are optimistic and they're open. They long to see change in our world," says Ashley Ekmay, a Barna Group research specialist and the author of a blog post on Barna's "Open Generation" study.
These youngest members of Gen Z, the subject of the Barna study, have navigated some of their formative years during a pandemic and could feel discouraged.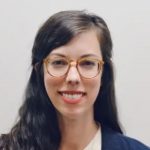 "They've lived through a unique experience that no other generation before them has faced," she acknowledges.
The teens will encounter difficulties that could dampen their optimism. Listen to our eight-minute conversation to hear ways adults can help them remain optimistic, curious, and engaged. "The more teens are invested in and in community with adults in their lives, the more engaged they are with the Bible," Ekmay says. "Also, the more engaged they are with the Bible, the more likely they are to report they are hopeful and optimistic about the world's future and that they can make a positive impact on the world."
Read the Christianity Today's "The Better Samaritan" blog post that inspired this conversation here: "3 ways to help today's young people stay Optimistic, Curious and Engaged"