Podcast: Play in new window | Download (Duration: 8:32 — 11.7MB)
Subscribe: Apple Podcasts | Google Podcasts | Android | Email | RSS
Constitutional rights on religious freedom earned a court victory for a Syracuse Christian adoption ministry
New Hope Family Services last week reached its final legal settlement with New York's state government, after state officials tried to revoke the organization's certification because its religious priorities limit adoptions to married couples with one man and one woman. The Syracuse-based Christian adoption agency has already won one of its two lawsuits on First Amendment protections.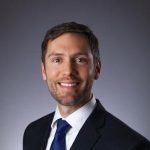 New Hope is represented by legal network Alliance Defending Freedom. ADF Senior Counsel Mark Lippelmann tells Family Life about the core issues of the case, plus what it means moving forward for Constitutional protections for businesses and organizations which conduct themselves guided by Biblical and theological guidance.
Lippelmann also has encouragement for Christians — in organizations and individually — on standing strong in faith, regardless of opposition from the government or objections from the surrounding culture.