Podcast: Play in new window | Download (Duration: 7:38 — 10.5MB)
Subscribe: Apple Podcasts | Google Podcasts | Android | Email | RSS
A timely Special Feature from Family Life.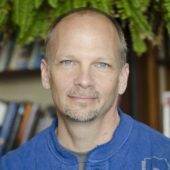 In this week when transgenderism has filled our headlines due to an individual who shot and killed six at a Christian elementary school in Nashville, Tennessee, we explore whether gender may have been an issue.
Garry Ingraham is founder of the Love and Truth Network. His ministry provides counseling and encouragement to individuals with heterosexual and same-sex sexual addictions, gender dysphoria, and similar issues. Ingraham is a native of New York State, who now serves in Glendale Arizona. In addition to reacting to the Nashville tragedy, he offers his perspective on wider cultural trends.
Ingraham and the Love and Truth Network says there is a higher position which Christians should have, rather than leaning to one side or the other of today's transgender debates:
Most churches struggle to function well within the tension of two realities.

Many tend to practice a permissive, affirming attitude toward sexual behavior; others take a harsh, legalistic approach that condemns people seen as undoubtably sinful.

But Jesus shows us a better way.
Their website offers resources for congregations and church leaders to foster a Biblical search for how to interact with others, away from hatred, suspicion and judgment.