Podcast: Play in new window | Download (Duration: 5:53 — 8.1MB)
Subscribe: Apple Podcasts | Google Podcasts | Android | Email | RSS
"It's come from the universities."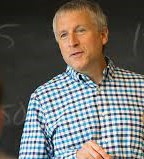 That is the evaluation of how Cancel Culture gets spread and becomes the de-facto reality for many in today's American culture from Professor Paul Kengor of the Institute for Faith and Freedom. As college professors and curricula at most schools promote political and social stances in one direction, people are silenced if their conscience and core values have them arriving at differing viewpoints.
In this conversation with Family Life's Greg Gillispie, Kengor also offers what he says is heartfelt advice to parents and families of today's high school and college students.
In addition to being the Senior Director and Chief Academic Fellow of the Institute on the Grove City College campus in Pennsylvania, Dr. Kengor is also the senior editor of The American Spectator and a frequent commentator on social, cultural and faith issues.