Podcast: Play in new window | Download (Duration: 5:40 — 7.8MB)
Subscribe: Apple Podcasts | Google Podcasts | Android | Email | RSS
Watsontown, Pennsylvania's Craig Wheeland has demonstrated the Gospel of Jesus Christ in small towns and large cities in Pennsylvania — plus many villages in many countries. His work encourages children to learn to read, so they can read the Scriptures and talk about faith with their parents. When he and a U.S. team go on a mission trip, his priority is to deepen connnections, knowing the people even more than doing projects.
Wheeland's ministry goes by the name Aim4Christ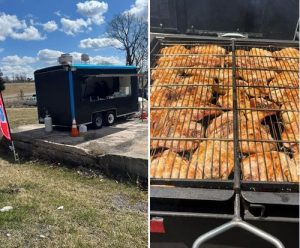 , which stands for "Actions In Mission For Christ". They are active in food programs in their local community of 2,300 in the West Branch Susquehanna River valley of central Pennsylvania.
In his conversation with Mark Webster, Wheeland also tells how his international evangelistic work put him a momentarily life-threatening situation, even as the Lord's work multiplied.