Podcast: Play in new window | Download (Duration: 6:19 — 8.7MB)
Subscribe: Apple Podcasts | Google Podcasts | Android | Email | RSS
Dr. Paul Kengor returns to Family Life to offer insights on public discourse, especially with a faith and values perspective. On this edition of our "Faith Under Fire" Feature, Kengor says Christians need to be boldly involved in the culture around them. Those who sit by silently, afraid to speak up, are worried about human judgment and getting a bad reputation on social media. He contrasts those who decide to "stay under the radar" to avoid controversy with martyrs throughout church history to did not water down truth, just to stay popular or avoid showdowns.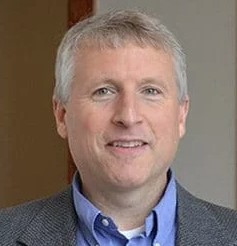 At the same time, he points to Scriptural guidance — and common sense practicality — that anyone with a vantage point need to offer charitable respect to others whose positions have taken them in a different direction.
Paul Kengor is on the faculty at Grove City College in western Pennsylvania, directs the Institute for Faith and Freedom there, and is senior editor of The American Spectator.