Podcast: Play in new window | Download (Duration: 5:28 — 7.5MB)
Subscribe: Apple Podcasts | Google Podcasts | Android | Email | RSS
"AI" … Artificial Intelligence

Social pressures to conform

Inaccurate stereotypes of people of faith
The development of thinking machines that can learn even more on their own might be the biggest news of this decade.
As the technological innovations mushroom and societal trends veer away from tradition, how are people to respond?
James Spencer, president of the D.L. Moody Center, contends that these times bring yet more opportunities for Christ's followers to defy the world and choose discipleship.
Spencer says there is an incorrect assumption about how to "fix" problems in the world. While "AI" can process information faster, he tells Family Life's Abigail Hofland that the core of our human circumstance cannot be resolved simply with data, no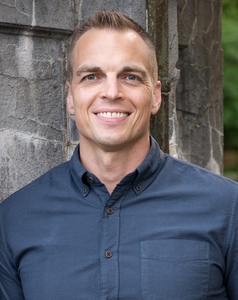 matter whether that data is manipulated by brainpower or computer power. Even in the midst of great advances, "AI" cannot take the place of our God-given reasoning ability.
"Faith Under Fire" tackles issues which face Christian citizens in a challenging culture. "Faith Under Fire" airs on Family Life during the Noon Report on Thursdays. Current and archived episodes are always available at FamilyLife.org.