Podcast: Play in new window | Download (Duration: 8:32 — 11.7MB)
Subscribe: Apple Podcasts | Google Podcasts | Android | Email | RSS
Procrastination … not just "getting around to it" … getting through it
The reasons we procrastinate are numerous, but Christian counselor Christopher Anderson says our self-doubt often keeps us from making forward progress.
Any time a person feels over-scheduled or over-stressed, it's easy to get bogged down. The tasks might be boring or less important or unstructured. We also might need to develop a better system of rewarding or affirming yourself.
Anderson, a New-York-based Christian counselor, says we can push through our procrastination, by accomplishing one thing, rather than letting a decision-making process leave you spinning your wheels. Each item you can check off your list helps you to get ahead of future to-do lists.
Anderson also says, if you are procrastinating on "getting around to" Bible reading and personal devotional time, that could be why you feel out of balance or anxious. He offers advice — including perspectives from his own life — on how and when to make time with the Lord be fruitful and beneficial.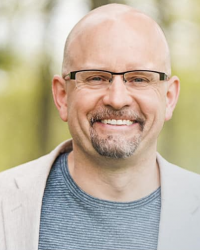 "Real Answers" helps you tackle the tough topics facing today's Christians and families. It is one of our Wednesday features heard on the air and online during the Family Life Noon Report. These conversations are always available for listening or downloading from FamilyLife.org/NewsPodcasts.