Podcast: Play in new window | Download (Duration: 5:08 — 7.0MB)
Subscribe: Apple Podcasts | Google Podcasts | Android | Email | RSS
Christians & Artificial Intelligence
Today on "Faith Under Fire": We'll hear more from James Spencer about the role Christians can play in the development of new technologies. 
Author James Spencer says Artificial Intelligence may increase efficiency, but it can't replace our God-given desire to work.
Spencer, president of the D.L. Moody Institute, says Christians need to put AI in its proper place, and we have the unique opportunity to do that from a Biblical perspective.
Y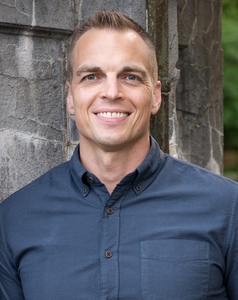 ou also can listen to our previous conversation with James Spencer here.
"Faith Under Fire" airs most Thursdays on the radio (and online) during the Noon Report, and segments are included in other newscasts during the day. These conversations are also archived on FamilyLife.org/newspodcasts for you to hear, subscribe or download.