Podcast: Play in new window | Download (Duration: 5:32 — 7.6MB)
Subscribe: Apple Podcasts | Google Podcasts | Android | Email | RSS
The high school football coach fired for praying in public is back on the job this summer, after winning his First-Amendment lawsuit at the U.S. Supreme Court.
Joe Kennedy started his coaching career, after sensing a personal calling in response to watching the Christian sports movie, "Facing the Giants". In gratitude to God for this privilege, Kennedy began praying at the 50-yard-line by himself, but some students later joined him. He would be reprimanded, then fired, and lost several court cases before winning in the Supreme Court.
Kennedy was a featured speaker at the recent 2023 Legislative Day sponsored by New Yorkers for Constitutional Freedoms. Greg Gillispie interviewed "Coach Joe" during his time at Albany, New York.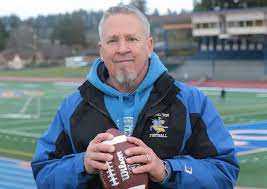 Bonus content: