Podcast: Play in new window | Download (Duration: 9:14 — 12.7MB)
Subscribe: Apple Podcasts | Google Podcasts | Android | Email | RSS
President Biden's actions to write-off some of the college loans for some college students has been controversial. Some who would benefit from Executive Branch forgiveness of student debt wonder how they would add loan payments to their current personal budgets. Others though say it is unfair to force those loan costs onto people who paid up front for their education, didn't take Federal loans, went to a Christian university which doesn't get entangled with government funds — and anyone who never went to college.
A decision from the U.S. Supreme Court is expected any day.
A New York-based financial adviser predicts that the Court will rule that Mr. Biden had no legislative authority to simply write off some debts for some students. The wrangling has cost the government billions every month, and a ruling could through young people who haven't begun paying off the loans they signed into financial crisis.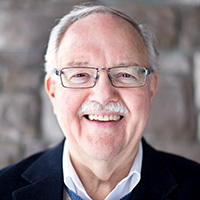 College loan expert Paul Celuch was a special guest on the June 23 Family Life Noon Report to discuss student loans, college costs, and options for every student and family who wrestles with debt. He talks about how higher education has relatively little reason to hold down costs, especially after a decade ago the student loan program was taken away from private lenders and solely rests with the government.
This podcast version of that interview also has some Bonus Content for students and their families, in addition to what was heard during this Noon Report.