Podcast: Play in new window | Download (Duration: 6:37 — 9.1MB)
Subscribe: Apple Podcasts | Google Podcasts | Android | Email | RSS
After a tenuous debate and weeks of negotiation, the Pennsylvania legislature agreed to a budget bill which would allow "the money to follow the student". State Representative Clint Owlett authored the "Life-Line Scholarship" program which would have given families school-choice options, including to move their student from a school which does not serve the student well.
Gov. Josh Shapiro announced this week that he would use his executive authority to strike that element out of the new law.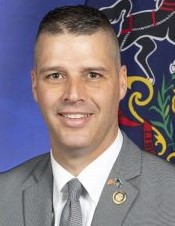 Family Life News aired an extended interview with Owlett to get more background, plus his reaction to these latest developments.