Podcast: Play in new window | Download (Duration: 7:31 — 10.3MB)
Subscribe: Apple Podcasts | Google Podcasts | Android | Email | RSS
Therapists and mental health counselors can guide people through some significant challenges in life. Physicians and psychiatrists can also be of help, sometimes with recommendations on medications which can provide benefits for individuals with mental health challenges or illnesses.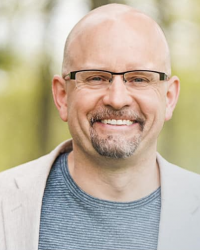 On this edition of "Real Answers", licensed Christian counselor Christopher Anderson offers his professional observations on how medicines and mental health can intertwine and provide a context where counseling can become even more effective. He cautions though that some people who stop taking prescribed medication without a doctor's advice might see anxiety or depression recur.
Anderson also offers his advice for those Christians who lean against — or who are strongly opposed — to mental health medications. He offers his take on how use of these prescriptions is not contradictory to a faithful Christian lifestyle.
(Important note: All use of such medications are subject to the supervision of a prescribing medical doctor. Be sure to talk with your own personal physician or nurse practitioner regarding limits, recommendations, and appropriate care for you or your family member, especially geared for you unique situation.)
(Therapeutic or pastoral counseling can also be a productive aspect of a person's process toward recovery or growth.)