Podcast: Play in new window | Download (Duration: 5:40 — 7.8MB)
Subscribe: Apple Podcasts | Google Podcasts | Android | Email | RSS
Family Life's "Hometown Heroes" gets the first-person story of the start of Matthew 25 Farm in Tully, New York, south of Syracuse.  It was winter a decade and a half ago, and there was no farm, no property and no equipment — just a spiritual calling.
Rick Rarick explains how the farm became a reality for the team of a brother, a husband and wife, and a son. The operation grows fresh produce which is distributed to shelters, food pantries and soup kitchens throughout central New York. The team's motivation is Christ's calling that "you give them something to eat." (Matthew 25)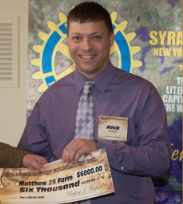 Volunteers help run the farm — and in the process are taught how to farm. More farms means more fresh food which can have a huge impact on communities in need. A diet high in fresh fruits and vegetables helps improve individual health and eventually cuts health care costs in the local community and around the nation.
Listen now as Mark Webster has this faith-filled conversation with Rarick. about how this farm is providing for human needs in the area, inspiration for refugees who have arrived here, and motivates faith through their actions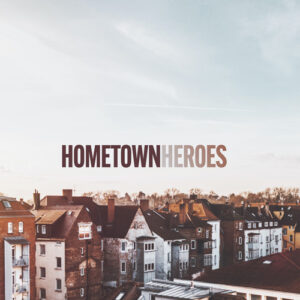 We find your home, your town, your hero — each Tuesday during the Noon Report on air and online. These News Features also are posted online. Our News Podcasts page also has a link where you can subscribe to be notified each time your favorite feature posts a new episode.