Podcast: Play in new window | Download (Duration: 6:07 — 8.4MB)
Subscribe: Apple Podcasts | Google Podcasts | Android | Email | RSS
"Faith Under Fire"
When people of faith look at the realities of abuse, violence, addictions and so many more social issues, a lot of the analysis describes these as the culture's "problems". Craig DeRoche told a New York pro-family, pro-faith conference — and now tells Family Life listeners — that the vocabulary and perspective on "problems" and "solutions" need to change…if we are to bring a resolution and hope to all these circumstances around us.
DeRoche is the president of the Family Policy Alliance. He says we need to reverse the terms "problems" and "solutions". The troubles around us are less about problems to be solved, but can be better understood as inadequate and unhelpful solutions to the deeper problems people have. As a follower of Christ, he says lives of faith and discipleship are the only solutions that work. He tells his first-person story about how Jesus resolved his own inner problems, and thereby his marriage, family and vocation became better than they ever were before.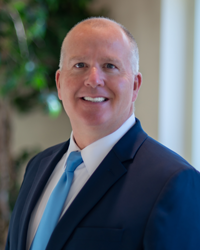 DeRoche, in his own work with the national organization, also advocates for this understanding of problems and solutions as he advocates for public policy in his interactions with lawmakers. He calls on people who have discovered the True Solution to be active in their households, local communities, regional and statewide groups, and other ways of faith-sharing and solution-solving.
The Family Policy Alliance has partnerships with organizations in 40 states, including New York and Pennsylvania. Craig DeRoche also spoke at the 2023 Legislative Day in Albany. He hosts a weekly podcast on with stories on culture and faith.