Podcast: Play in new window | Download (Duration: 5:46 — 8.0MB)
Subscribe: Apple Podcasts | Google Podcasts | Android | Email | RSS
Family Life's "Faith Under Fire"
A parents-rights advocate says proposed laws are putting children and teen at risk. Randy Thomasson of SaveCalifornia.com updates us on a proposed California law now up for amendments and a vote this month (July 2023) in their state senate. This, he says, opens dangers for underage children in every state.
The legislation seeks to place a parent's affirmation of of their child's preferred gender identity among the criteria considered in child custody cases. That would mean in a case of a divorce or when a child or teen runs away (even from outside of California), judges would consider a parent who disagrees with the child's announced gender role, the health and safety of the child could be considered "at risk" with that parent.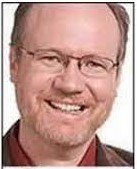 Thomasson tells Family Life's Greg Gillispie that hundreds of California parents (from both sides of the aisle) showed up in the capitol building during hearings, strongly opposed to the proposed change in the law. He predicts it will pass and get the governor's signature.
There have been similar pushes for such laws in New York and other states. Thomasson offers advice for families everywhere, in how to protect their own children and teens amid the current culture wars.
More on the California legislation, and its potential effects elsewhere:
Many

lawmakers

in Sacramento support Assembly Bill AB-957,
Lobbying by

SaveCalifornia.com

.
Multiple thousands who had body-altering procedures, while they were underage, are now regretting that choice. Some want to reverse the surgery or hormone treatments.