Podcast: Play in new window | Download (Duration: 5:13 — 7.2MB)
Subscribe: Apple Podcasts | Google Podcasts | Android | Email | RSS
The move to at-home work has opened new opportunities but also created new challenges to workplace cohesion and accountability.
Our specialist on Christ-centered priorities in various aspects of our lives, counselor Christopher Anderson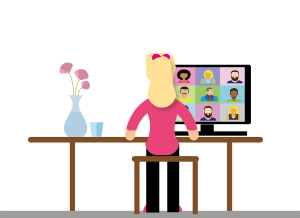 , offers insights on how employees have responsibilities to maintain productivity standards, even if their job has them "out of the office" part or all of the workweek. He describes it as a spiritual issue.
Also on this edition of "Real Answers", Anderson speaks to the challenges employers have in recruiting a full staff, and how today's realities and intentional behaviors can help young adults thrive and advance more quickly, as they launch their careers.