Podcast: Play in new window | Download (Duration: 30:04 — 41.3MB)
Subscribe: Apple Podcasts | Google Podcasts | Android | Email | RSS
"Memorial Day in New York and Pennsylvania"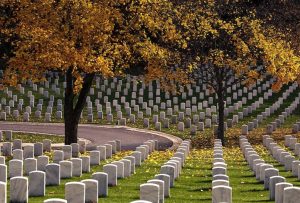 Originally called Decoration Day, the occasion was first marked three years after the end of the Civil War. On May 5, 1868, John Logan, head of the major Union Army veterans association, issued a proclamation from his Washington, D.C., office inviting Americans to celebrate "Decoration Day" on May 30. He urged them to decorate Civil War graves with the "choicest flowers of springtime." He spoke at the first official commemoration at Arlington National Cemetery that year.
Congress and Presidents ever since have made proclamations which urged remembrance and tributes of those who sacrificed themselves to serve the causes of their nation. Memorial Day is now observed on the last Monday of May.
This year, Family Life News has gathered stories from current soldiers and veterans from our listening area. Hear about "Taps", volleys, Gold-Star Families, and memorable services at Bath National Cemetery. A pastor offers encouragement, whether you visit a cemetery to decorate the grave of a civilian, or as you memorialize a service person who has died, be that at war or in peacetime.