Podcast: Play in new window | Download (Duration: 5:35 — 7.7MB)
Subscribe: Apple Podcasts | Google Podcasts | Android | Email | RSS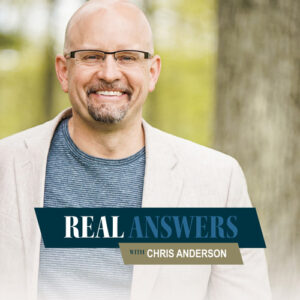 Real Answers
As students head back to high schools soon, there will be some focus on vocational counseling and college preparation. Christian counselor Christopher Anderson says students would do well to have calm and open guidance from schools — and their loved ones — because it can be a challenge to map out 40 or 50 or 60 years, especially when you are 18 or 16 or 14.
Anderson, a frequent Family Life guest, not only has advice for young people, he also tells how his own life journey meandered through several different vocational chapters. He sees how each stage was all part of a great life to which the Lord had called him.
This week's "Real Answers" news feature also discusses the costs of college, the number of times student change majors, and why some young people might do well to follow alternate paths or take a sabbatical year after high school. Anderson (based on issues which come to him frequently in his private therapeutic practice) recommends that not every student needs a four-year degree. He says trade schools and on-the-job internships can, for some, lead to a lucrative career and a fulfilling life.