Podcast: Play in new window | Download (113.0MB)
Subscribe: Apple Podcasts | Google Podcasts | Android | Email | RSS
Family Life's "Faith Under Fire"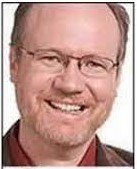 A new conversation with a parent-rights advocate Randy Thomasson, who is among a throng citizens who oppose proposed California legislation which would insert support tor transgender-transition advocacy into the state's child custody battle. The founder of SaveCalifornia.com expands that theme to the national level battles which are happening around gender and other social contentious social issues.
Thomasson says mainstream positions are gaining momentum in many places. That continues, as people with traditional values — be they Democrats, Republicans, or Independents — step forward, speak out and act. He offers advice specifically for Pennsylvania and New York parents.
Update on California Bill AB-957: Thomasson also spoke with Family Life earlier this summer as this bill was being debated in the California State Assembly. This week (August 21) the state Senate there approved moving the bill forward to a floor vote for final approval. You can listen to, share or download that earlier conversation from our News Podcasts page.