Podcast: Play in new window | Download (Duration: 8:34 — 11.8MB)
Subscribe: Apple Podcasts | Google Podcasts | Android | Email | RSS
"Faith Under Fire"
A new academic year begins, and the president of a Christian university in the Family Life listening area offers insights into a trend he sees: some students are moving away from traditional colleges whose curricula, faculty and motivations differ from what some families see as their own academic and social priorities. Houghton University's President Wayne Lewis says the 24-hour news cycle and the reach of social media has given young people and their parents more information about how students are accepted and supported in their college experience. Dr. Lewis says students should not feel ostracized if they hold positions which differ from those of their professors. At his school, he says administrators strive to assure that students feel welcome at a Biblically-centered university, wherever that student may be on the conservative-moderate-liberal spectrum.
Also in this conversation with news producer Greg Gillispie, the president offers a bright and optimistic picture of today's college students — and the energy and faith of young Christian adults.

You can hear (or download) our previous interview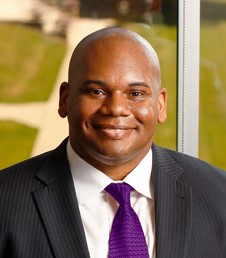 on similar topics with President Lewis last semester on our News Podcasts page.
Dr. Wayne Lewis became president of Houghton University two years ago and is a strong spokesperson for the gospel and for Christian higher education. You can read his blog and hear other conversations with him here and here.