Podcast: Play in new window | Download (Duration: 10:52 — 15.0MB)
Subscribe: Apple Podcasts | Google Podcasts | Android | Email | RSS
Family Life's "Faith Under Fire"
Andrea Herzer has been journaling about her life with multiple illnesses, debilitating health issues, and a strong inspiring reliance on God. She compiled those writings into a devotional book to encourage others who are looking for that pathway to a life that overflows with the Lord's sustaining love — no matter what happens with pain, or healing, or suffering, or loss.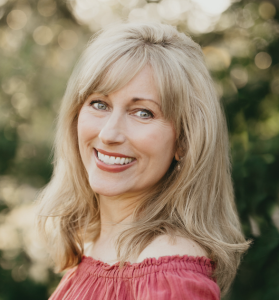 Her book's title recognizes the way that some diagnoses are labeled "incurable". Yet, she emphasizes that hope and peace can infuse people who face cancer, chronic pain, multiple surgeries, a long convalescence, or any other health issue. Incurable Faith is a partner along that long journey.
This is our second conversation with Herzer. In this interview, she talks about her early days of waiting for healing, as she first sought a return to "normal". That process of waiting and healing and abiding has now stretched across 20 years. Weaving together her experience and multiple Biblical truths, she offers what she has learned about keeping your spirit at peace. She also encourages caregivers and family members who accompany patients through such processes.
Also: what friends and visitors from church do that is very unhelpful — plus recommendations on ways to be incredibly helpful amid the patience, impatience and loneliness of longsuffering.
==================
You can also listen to our first conversation with Andrea Herzer, and you'll find resources she recommends.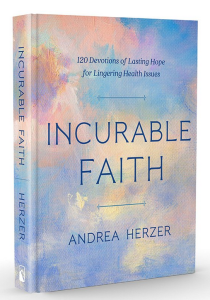 Resources and background: